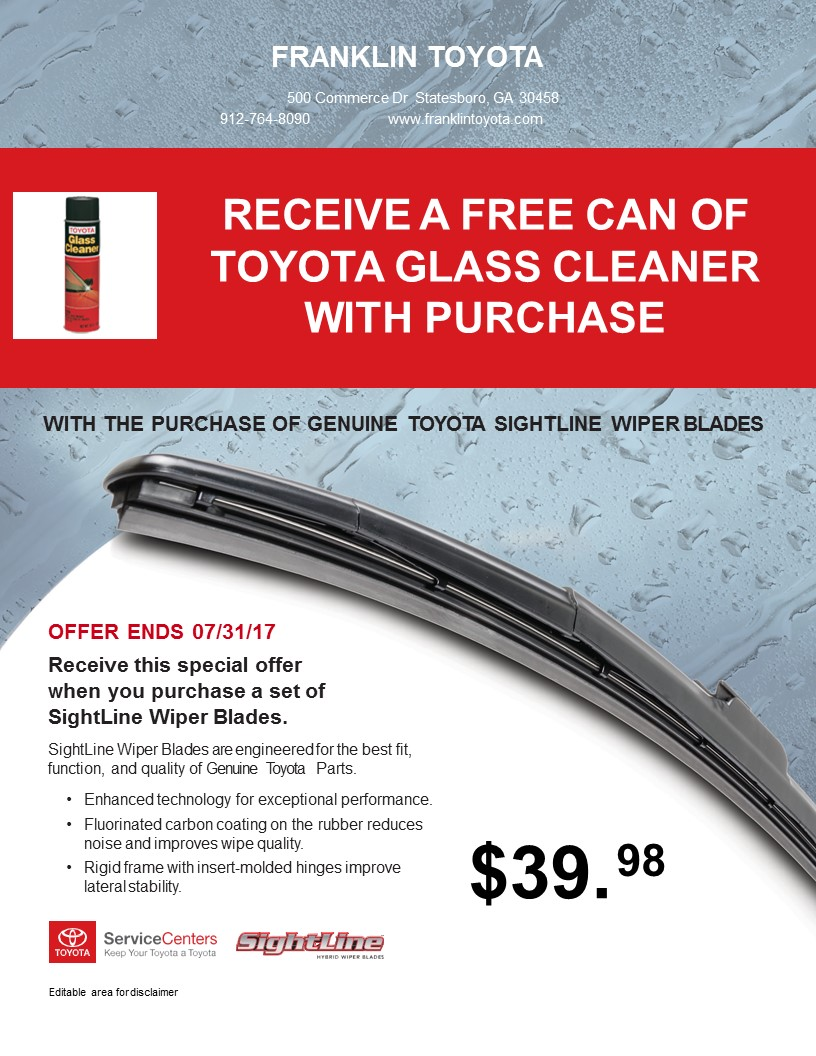 Reasons to replace your wiper blades:
Wiper blade wear can be caused by several factors, including regular use, long subjection to extremes in temperatures, and exposure to the elements and debris. In between your regularly scheduled maintenance, you can monitor the condition of your wiper blades by checking for streaking, chattering, smearing, squeaking, and bent blade assembly.
Toyota & Scion models only. Cannot be combined with any other offers, coupon or discounts. No Cash value. Fees, tax, and shop supplies not included.