Things To Do In Savannah, GA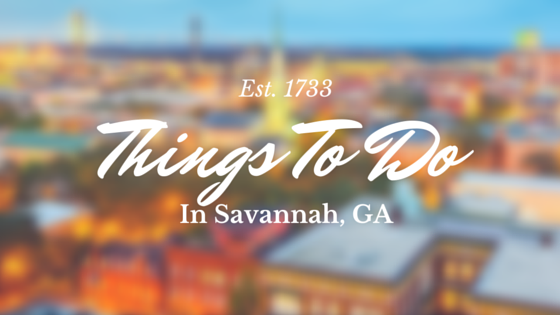 Savannah, GA was established in 1733 when General James Oglethorpe and 120 passengers landed the "Anne" on our shores. We have come a long way since then! Savannah offers historic charm with all the modern comforts you could want. The best part? Savannah is only an hour drive from Franklin Toyota in Statesboro, GA!A
Here are some of our favorite things to do in Savannah, GA.
Savannah Historic District
Take a walk through History in modern comfort.

Cathedral of St. John the Baptist
222 E Harris St, Savannah, GA
A breathtaking example of exquisite architecture and art.

Forsyth Park
Drayton St & East Park Ave, Savannah, GA
Experience child-like wonder once again as you stroll through this breathtaking park.

Bonaventure Cemetery
330 Bonaventure Rd, Savannah, GA
This hauntingly beautiful location is sure to please the inner historian in all.

Ghost & Vampire Tours
It might seem cheesy but in actuality these tours make for an interesting and historically founded adventure! Where else could you go on a Vampire and Ghost tour?